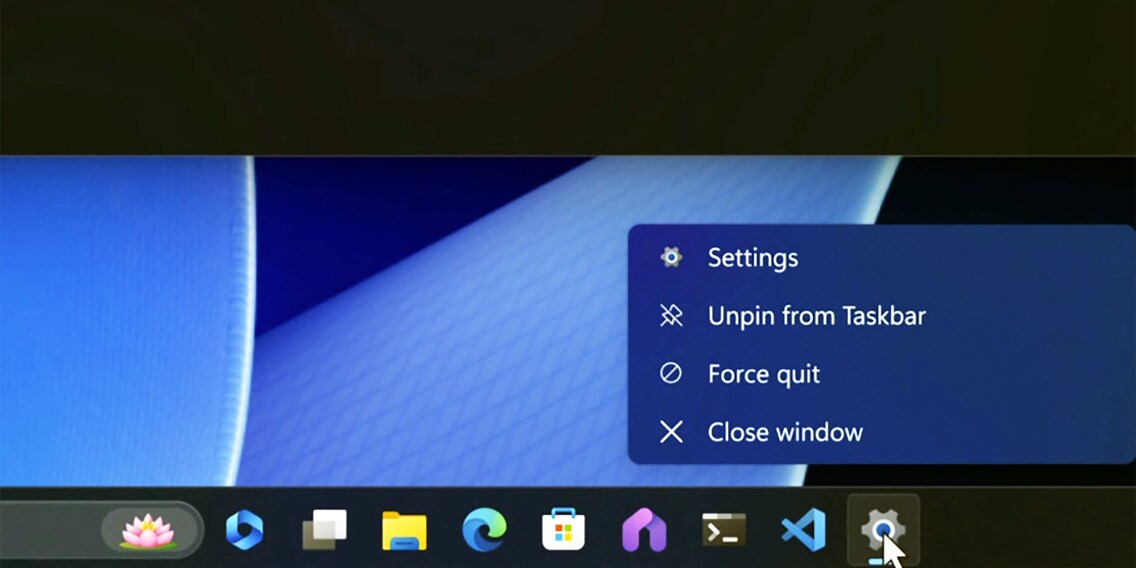 Windows 11 gets killer feature
Translation:
machine translated
What is common in macOS will soon also be available in Windows 11: a quickly accessible option to force the termination of programmes.
If your software hangs and clicking on the X in the window does nothing, you can force it to stop. This can be done with the help of the task manager. Microsoft announced at the Build developer conference that it will soon integrate another option into Windows 11.
The option is called "Task Manager" in the preview.
In the preview, Microsoft calls the option "Force quit" and can be accessed via the taskbar. If you right-click on the corresponding programme, it will appear in the context menu that pops up next to the previous items "Pin to taskbar" and "Close window".
This option is not yet available in Windows 11.
The new killer feature is not entirely unknown, having been spotted in test versions of Windows back in February. Microsoft says the new option will be rolled out soon.
Titelbild: Microsoft
---



I find my muse in everything. When I don't, I draw inspiration from daydreaming. After all, if you dream, you don't sleep through life.
---